To the pain! (and how it can help you write better copy for your business)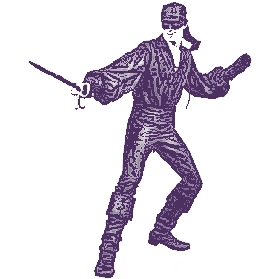 I was helping to write a sales e-mail for a software company recently.
I was also writing a thought leadership article, a PR plan for an executive recruiting firm, and an eZine for pharmaceutical reps. And for each one of these clients, I asked the same question:
"What's the pain for the audience? Where does it hurt?"
Why pain matters if you want stronger B2B marketing materials
Understanding and targeting emotions is a staple strategy for consumer brands. "Even choosy mother choose JIF" (I know I'm dating myself) markets to moms who have a fears of not being good enough (you're doing fine, moms, no matter what peanut butter they eat).  Cars promise that you can impress your friends. A beer brand will make you manly and definitely less manly if you don't drink it (puhleeze).
For B2B, it's different. You don't have to manufacture how people will feel using your product (see link to beer commercial video above). You probably have a product or service that actually solves problems, and figuring out what frustrates them, bugs them and keeps them up at night can help you pinpoint specific pains that your company can help ease.
This strategy can really help differentiate you from competitors  too. Most companies are generic. "Our product saves time! And money!" But with a little digging, maybe you can get to what's really bothering your customers.
For the software company, the marketing manager thought about it and said, "Our customers are IT guys. For a long time they've been working with technology that they don't know how to move away from. It's expensive and they get bad customer service, but they're not sure what to do."
So the marketing manager understood the pain: being stuck, and feeling like you don't have options.
That's the kind of pain we're talking about!
Another example: A pharmaceutical firm wanted to teach reps how to understand the new health insurance regulations starting in 2014. So sure, you could dump all the new laws into a document, but how could you make it more relevant? Right: find the pain.
So the marketing director and I dug in a little, and I had him walk through an actual scenario the reps might experience, like a meeting with an insurer. He said he could imagine that the reps were feeling lost because they didn't know how the new regulations were going to affect their drug on the new health insurance plans.
So the pain in this case was pretty specific: Feeling lost, and not knowing the right questions to ask.
Using pain for good, not evil
The goal of finding the pain isn't to make people feel bad about themselves. It's so you end up with marketing materials that are incredibly relevant to your audience, and that cause change.
For the pharmaceutical piece, it helped create something that was less of an information dump, and more of a practical "how to."
For the software company, feeling the "pain" of the potential audience contributed to a fun e-mail letter about how hard it was to break up with your old software and go out with someone new.
Do you know where your customers are feeling the most pain?