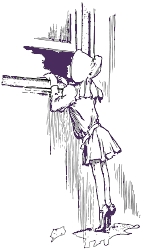 That's what you ask yourself when you read an ad or marketing copy.  Why else read it?  If the writing is good, you'll think, "I totally agree!" or "I wish I knew that earlier!" or, best of all, "I need to buy that now!"
That's why "so what?" is such an important question for writers.
Identifying the "so what?"
I'm writing an in-store video for a new traffic alert service for car navigation systems.  The big point-of-difference is that people get these traffic alerts twice as fast as competitors.  Kind of cool right?
Well, kind of.  Really, though, why should a customer care about that?  What difference will it make in his or her life? Because when you think about it,  what does "twice as fast" really mean?  It's marketing speak.  "Best-in-class services!" "Out-of-the-box ideas!" Do these words mean anything to your target audience?
Turning "so what?" into "I totally get that!"
"Twice as fast" only means something if you can relate it to your life and experience.
You can relate to the frustration of getting a traffic alert too late to get off the highway and getting totally stuck.    You can relate to missing a plane.  Or an important meeting.
So instead of the video being about "New system is twice as fast!" and "Look how this technology works!" it's a narrative about two people, one with the system and one without.  One makes her flight, the other one sits frustrated on the highway.  Everyone knows how that feels.
Two B2B copywriting examples
It  may seem harder harder to find stories that tug at the heartstrings of a B2B audience, but business people have feelings too.  Think about what your audience would love to avoid, or what they wish they had.  Two examples:
1) These ads are aimed at commercial bankers.  They're for loan review services, which save banks time and money (yawn).  What can the bankers relate to in this process?  How about perpetual stress that they're not getting their loan reviews done on time, and they're piling up?  So the ads show how this company can help relieve that stress — something that everyone can understand.
2) These blog posts were written before I was as experienced in SEO, but they do provide another B2B example.  They're aimed at food product brand managers, and they offer insight into future business trends.  The "so what?" is clear: Here's what's happening in the market.  Are you up on the trends?  What is your business doing about it?
The simple proofreading test
If you're wondering whether your writing passes the "so what?" test,  pretend you're the target market,  re-read it, and ask these questions:
So what?
Who cares?
What's in it for me?