How to choose a press release service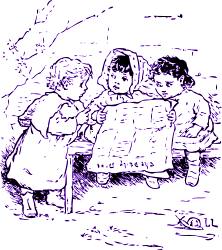 I recently wrote a guide posted on Problogger about how to turn a blog post into a press release.  If you're ready to take the next step and promote your release, what are your options?
Even experienced PR people debate the best way to publish a release and the best service to use.  Some press release services provide great reports that are excellent for showing to clients.  Others provide better SEO results. Some have services that send releases directly to journalists that requested them (can be great for niche/B2B companies).
What any press release service provides:
Distribution of your release to a wide variety of websites that will publish your release verbatim
And that's about it.  You can pay for more services, which I'll note below.
What press release services do NOT provide:
Guarantees that journalists will write stories about you or your company
So what you will get is a bunch of copies of your press release on the web.  You may get additional pickup from social media (mentions of your release on Twitter, for example), but it would be up to you to manually leverage those mentions to build lasting relationships.
Distributing your release for free
Many clients choose to NOT use a press release service at all. Sometimes you just don't need one, especially if you're a local or niche business with regular media contacts who will publish your news.  Here's what I've done for those clients:
Post the press release on the client's website
Email the press release to relevant journalists and news outlets with a pitch letter and follow-up phone call.
What you get from this method:
No distribution cost
Targeted, one-on-one outreach to best prospects
Excellent chances of generating news stories or mentions in legitimate (and highly-ranked) news outlets
There's also a number of free press release services.  Some of them include ads, and some include paid options.  Check out the list of free PR services from EndGame PR, which also has an excellent review of each of these free press release distribution services.
My own experience: PRWeb vs. PR Newswire
Below is my review of two press release services.  Most of my experience is with either PRWeb or PR Newswire.  The biggest difference is cost.
PR Newswire has been around forever, is well respected, costly, and produces great reports for clients. The reports show you every place the release has run, including top news sites.  If people are searching Google for your exact subject, they'll probably find your release.  The last release I put on PR Newswire got more than 200 of these news website hits, plus more than 90 Twitter mentions.
The cost is what's most prohibitive.  Even though pricess start at less than $200, that's for a press release of 400 words (press releases are rarely that short) and limited, local distribution only.  Add-ons like more words, national distribution, distribution to targeted journalists, anchor text links, and multimedia like photos or video quickly drive the cost higher.  My average cost for PR Newswire press releases runs about $1,000.
To sum up, PR Newswire advantages:
Well respected
Good for investor relations (probably not needed for most businesses, but for large, public corporations this is a legal must. Getting your information out publicly in a timely manner, and also getting it to the SEC is something that PR Newswire and other top news services can assist you with)
Excellent client reports
Strong lists of industry journalists who request press release information.  Some will call you based on the press release, but if you buy names from PR Newswire, they provide you with contact information to follow up.
Good customer service – you can call and talk to with questions
Disadvantages:
Costly
Not sure if distribution is better than PR Web
PRWeb is a newer press release distribution that has options as low as $80, regardless of length.  For $200, you can specifiy anchor text links (great for SEO), plus images.
Advantages:
Much less expcensive
Excellent SEO features
Disadvantages:
Not as prestigious
Reports are not as robust
I haven't used PRWeb's customer service, so can't comment on whether they're as responsive as PR Newswire.
Bottom line: PRWeb
I would regurarly recommend PRWeb over PRNewswire because you get much better SEO tools regardless of the cost, which happens to be much, much less.  I would only recommend PR Newswire if a client was announcing national breaking news, or the client was a multinational corporation and people might be surpised the corporation can't afford PR Newswire.
Do you agree with me?  What press release services have you used?