Business blogs that work: Kitchen and Residential Design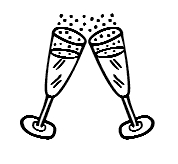 Creating a business blog is labor-intensive and building an audience can be slow and frustrating.  What are elements of a successful business blog? Here's one example.
Paul Anater, Kitchen & Residential Design
I started reading Kitchen and Residential Design when I was — what else? — doing my kitchen.  I was searching for countertop recommendations and got sucked in to Paul's blog because it was hilarious yet contained no-holds-barred advice.
I spent a lot of time on Paul's blog poring over past posts.  I even wrote him a couple of times with various questions, and he was kind enough to write back detailed and thoughtful answers.
Measuring Success
I don't know how many subscribers Paul has, or if he's active with keywords and search engine optimization, but I know having a business blog has increased his visibility immensely.  He recently wrote, "Two-and-a-half years ago I was an unknown designer in a second-tier city tucked along the shores of the Gulf of Mexico." Now, because of maintaining a great blog, a Facebook page and Twitter account, Paul is:
Viewed as an industry leader

Frequently invited to vendor events as well as events like Fashion Week

Asked to be a speaker at industry conferences
Blogging is improving his business.
Why This Business Blog Works
It's authentic. Paul is upfront about what he likes and doesn't like and has clear-cut marketing policies (he gets inundated with product review requests).  He responds to comments and personal emails.
It's smart. Paul gets his facts straight, debunks bogus claims, and backs up his opinion with science (really!) and data.
It's frequent. I get an update almost every day — and actually read it.
It shows instead of tells. I remember this writing tip from high school English class: Don't TELL me something, SHOW me.  His blog content shows that he's an expert, he doesn't tell you his is.  He also doesn't ask for your business.  In a recent survey of conversion rates on Web sites, Hubspot found that offering content beat out "contact me!" in getting people to act.
It's relevant to its audience. Blog content answers potential questions — at least most of the time.  Most review products (for readers wondering, "What's new out there?  What's green?  What materials are designers using?"), reflect on actual reader questions, or profile a project he's working on.  And his off-topic posts are just fun.
It's tied tightly to social media. Paul has more than thirteen thousand tweets! I don't know if you need that many, but I know he's made worthwhile contacts on Twitter and Facebook that have increased his visibility.
It's controversial. Example: Urban Chickens? For the Love of God, No.  Some of the best bloggers (like Penelope Trunk, who has 40,000 subscribers) insist that your blog needs to be controversial.  You don't need to state your position on healthcare reform, but getting people to jump in a conversation — for or against your opinion — keeps people involved.  Involved is good.
No one should copy someone else's style exactly (remember the "authentic" part)?  But as someone who's enjoyed Paul's blogs just for the content, it's great to see that his effort has been worth it.