So why don't you have a business blog?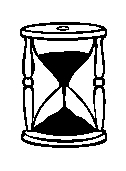 There are a millions reasons why your company doesn't have a blog — or why you haven't kept it up, or why you hate writing posts.  Even when you know that good business blogs increase Web site traffic and customer acquisition. What are your reasons?
1. What if they don't like me (and say bad things on my blog)?
Opening up yourself for negative feedback can be scary, unpleasant and downright maddening, but if you control the line too tightly, customers don't trust you.  In a study by Forrester Research (reported here by AdWeek), only 16 percent of Internet users trusted the content of corporate blogs.  Ouch!
One parallel is Web site that post product reviews, good and bad.  Numerous studies have shown that even negative product reviews drive sales.
The goal of a business blog is to help potential customers solve their problems, not just spout out information about corporate news and products.  You can always delete comments of obvious spammers, but let the honest feedback stand.  You might learn something about your business, and customers will appreciate the authenticity and responsiveness.
2. What if I can't think of anything to write?
Take a look back at your business plan and marketing goals.
Think about what your customers are looking for and how you can answer their questions with a post, or better  yet, organize answers into lists and roundups.
Develop an editorial calendar, and leave some room in there to comment on relevant, breaking news that you can possibly tie to your company.
3. What if nobody reads my blog?
Increasing Web traffic is one of the hardest goals to achieve.  In addition to search engine optimization and keyword strategy, the post "4 Simple Ways to Get More High Paying Clients with Your Blog" is one of the best I've read about content.  The advice, in a nutshell:
Solve one problem per post
Speak your clients' language
Tell your readers what to do next (like contact you!)
Stop writing about yourself so much (unless it's completely relevant to your clients — personal stories still work!)
There are a million more strategies to multiply the number of eyes that see each blog post, including commenting on other's blogs, writing compelling content, re-posting on social media, etc.  All of this takes time, which leads to…
4. I just don't have the time
Time is a major factor in running a blog.  But for many businesses, the returns have made the effort worth it.  Hubspot.com reports that companies who use more inbound marketing techniques (blogs, Web sites, anything that drives customers to your site through Internet searching or browsing) than outbound (direct marketing, seminars, tradeshows, etc.) spent 60 percent less for each lead.
5. I do have readers, but there's hardly any!
Niche blogs, like the ones mentioned in this article, only have a couple thousand subscribers each.  But they are faithful and great customers.  Building your traffic slowly is OK, especially if they are the exact target you want to reach.
To get started on your own blog turnaround go straight back to your business plan.  Match up your business goals with your marketing goals, and keep all your blog efforts — keyword research, search engine optimization, content, social media outreach — focused, tight and relevant.