How to know when your content gets stale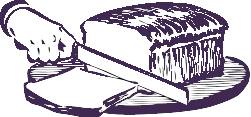 I was working on my own website the other day, and I got in touch with a producer to see if he had this old video we worked on together so I could include it on my writing samples page.  In addition to writing business materials and web content, I also write video scripts and help produce them.
Anyway, the great producer TJ Beagan quickly digitized the video and sent it to me.  So I watched it.  And it was SOOO cheesy!  I couldn't put it up.  This is no offense to TJ.  The writing had a lot of marketing speak and made me cringe.
Content gets stale
There's just no way around it.  Nothing lasts forever.  That cheesy video actually was awesome at the time we did it.  It was an internal corporate video that introduced a new management structure to franchise owners.  TJ found a NASCAR track in Florida that mocked up cars with the brand names on them, and we did the whole thing with a racecar/pit crew theme that went over fantastic when franchise owners saw the video at the corporate meeting.
But now I look at it and…ugh!
This happens with all your marketing materials.  They get dated, they no longer reflect the direction your company's going, you've refined your brand message, or your materials don't reflect your latest accomplishments or services.
Unless you're doing a company overhaul, this usually is a slow creep of a process.  So how often should you check it?
Go check it now
Consider this your check up.  Go look at your brochures, your white papers, your case studies, your website and your blog.  Just look at the content.  Does it:
Let the old stuff go, and start updating
You don't have to update everything at once — print materials are tougher and more costly than digital, obviously — but look for the marketing materials that are most outdated and start with those.  Throwing them out is OK too!  At some point, we have to say goodbye to old stuff, no matter how much we liked it at the time.
I had so much fun on that NASCAR shoot (here's me in a car doing donuts), but that doesn't mean it's good anymore.  I had to let it go.
Do you have any stale marketing materials?  How are you going to freshen them up?