Is your business writing style working?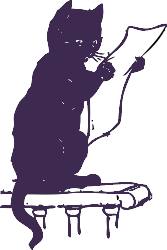 Is your business writing style working for you?  How do you know if your tone is right?  Do you write in long paragraphs or short ones?   Write from the first person ("I")?  Stay on the surface, or get into depth?  Did you consciously choose your writing style? If it's not right, do you know how to change it, or how to make it more effective?
Why writing style and tone matter
Freelance writers, especially ghostwriters, change tone and style all the time because they know that what they write is all about appealing to the right audience.  Who is your business talking to?  How does your target want to be addressed?  Even though the most-shared articles are written at the ninth-grade level, don't feel that has to be a rule for your business.  While writing at a high-school level is fine for mass-media (think USA Today and People), that level might not inspire the trust and authority you need to motivate your audience.
Style and tone are key to establishing your authority — and I don't mean "authoritarian," like you're some kind of law-enforcer.  I mean that your writing style needs to help your readers trust you, identify with you, and ultimately engage your services or buy products from you.
Check out your competition
If you're not sure how to define your business writing style, take a few minutes to see what your competitors are doing.   You don't need to copy them (and shouldn't!), but you'll find some broad industry trends.  For example, design and fashion writing tends to be photo-heavy; the little text is informal and has lots of personality (see i suwannee for an example).  On the other hand, B2B consulting and services are more formal and use a lot of corporatespeak (unfortunately).
Use this fact-finding mission to determine where you fit in the competitive mix, and how your writing style can help set your brand apart.  Is your industry typically super-formal?  See if you can inject more personality while keeping your position as an expert.  Does your competition only scratch the surface of some subjects?  You can dig into topics a little more deeply.
Formal or informal? Depends on the target.
Does your audience need in-depth information or do they need a five-second overview?  Do they want to be inspired or do they need to find what they need quick? Put yourself in their shoes, and see how the completely different styles of these two websites work:
This health website has a formal style  that's way above the  high-school reading level.  Why?  Its audience is people who've already been to WebMD and the general health sites. People who come here are looking for in-depth information, and this site delivers.
The writing in this fashion website is super-informal.  The beautiful photography and consistently wacky copywriting style are unique and paint a picture of a lifestyle that the audience can aspire to — by buying the clothes!
Formal and informal goes beyond language.  Here are some examples:
| | |
| --- | --- |
| More formal | Less formal |
| Longer text | Shorter text, shorter paragraphs, more photos |
| Little or no personal information about writer | Lots of personal stories/examples from writer |
| 3rd person writing (not using "I," "you," or "we") | 1st person writing (writing from the "I" perspective) |
| Organized headings | Free-flowing information |
| "Such as" "Do not" | "Like" "Don't" |
| Not using exclamation points | Using exclamation points! |
| More complex words | Simpler words |
Obviously, there's a continuum here.  You don't have to be either fully formal or fully informal.   My own blog is fairly informal, because I don't want the tone to sound like I'm teaching a class — I want it to read more like I'm having a conversation with someone who's interested in better writing.  What makes my blog more formal is that I organize each article by headings and rarely use personal stories (I use business stories, though).
Using the guide above, you can see how writing style is a lot more than word choice.  It involves punctuation, organization, paragraph length and content, and it strongly affects how your audience perceives you and your business.
Are you more formal or less formal in your business writing style?  How'd you choose your style, and who are you talking to?