Businesses use ghostwriters too!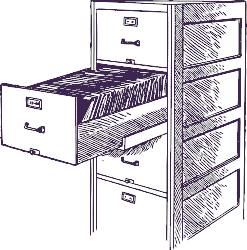 Most people think of ghostwriters as the invisible people who help celebrities write memoirs.  But as a freelance writer, I ghostwrite exclusively for businesses.  The pieces I write and the process vary a lot depending on client, budget and subject.  Here's the different ways I approach business ghostwriting.
First things first: what is ghostwriting?
Ghostwriting simply means that a writer helps you put your words to paper, whether it's for a memoir you've always wanted to write or whether you need to write an article for your business.   When you hire a ghostwriter, the final product is yours.  The ideas, knowledge, and the tone of voice all come from you; the ghostwriter helps by organizing your thoughts and choosing words that are going to fit your audience.
Some examples:
In addition to articles and editorials, businesses hire ghostwriters to write speeches, blog posts, video scripts, and even personal letters.
The ghostwriting process
After the topic has been decided, I approach ghostwriting in a couple of ways:
I start with an interview. We talk about the subject in detail, I take notes, and then I write the article or editorial, echoing your words and voice.
I research the article myself, write it, and present you with a draft. You check it for accuracy and tone.
I provide an outline, and you write a first draft. I provide a basic structure, and you fill in the blanks.  Once you've written the article, you hand it back to me for editing and questions.  This usually works best for highly technical articles (like the engineering ones I write).
You write the whole article, and I edit. This is a good choice for technical pieces, as well as a good money-saving option since you are doing the bulk of the work.
No matter what the process, the article is still yours.  My job is to make sure that the article or editorial has a good headline and introduction, fits the audience and publication, and lets your personality come through.
Have you used a ghostwriter?  And, if you are a ghostwriter, what's your process?