Five Ways to Slice-n-Dice a Case Study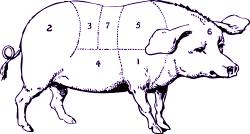 The case study is the workhorse of marketing materials.   Once you write a good case study, you can use it again and again in multiple formats.
Business case studies have it all: they establish your expertise, authority and real-world experience.  On a gut level, people just like reading about what other people have done to solve problems.  Once you write a case study, your business has an ongoing resource.  Here's how to rewrite one case study and use it five ways.
Start with the Basic Case Study
Creating a comprehensive customer case study is the best place to start.  Use real people and company names, if possible.  The case study should:
Demonstrate a problem and its solution
Include measurable results (improved sales by XX, cut costs by XX, acquired XX new customers, etc.)
Tell a story, with set-up, challenges, and ultimately a solution
Position your company as an expert
There's no set rules on how long this case study should be.  But, this first, "basic" version of your case study should have everything in it, and then you can slice and dice from there.  Here's an example of a business case study for a technology client.
Obviously, you can use this case study on your website, inclusions in new business packets, etc.  But, with a little editing, there's many more ways you can use it.
Use #1: New Business Presentation
Once your case study is written, it's easy to edit it down into a Power Point slide or two for new business presentations.  Use the headline, a meaningful quote from the customer, and a couple of bullet points that will help you tell the story when you're presenting.
Use #2: Blog Post and/or eNewsletter
Case studies are ideal to rework into a blog post or eNewsletter article.  This format will reach your blog and newsletter subscribers, instead of hoping that they come to your site and see the content there.
Use #3: Trade or Consumer Article
Look through print and online media outlets your target reads, and see if your case study might be a good fit somewhere.  Again, you'll need to edit it to fit the outlet's needs, but once you have the basic story you can pitch it to a publication and let them write it, or offer to write it yourself.  As I've mentioned, the value of an article in a trade magazine is around $20K.
Use #4: One-to-one Customer Outreach
Say you meet or read about a potential customer and think, "Ah ha! The work I did with Whatever Company would totally help this person!"  Luckily, you've got it all written out it a case study.  A quick note that says, "Great to meet you! After we talked, I realized I could really help you with XX.  Here's how I helped the Whatever Company do just that."  And link to your case study.
Use #5: Direct Mail
Sometimes the old-fashioned print piece is the perfect way to cut through all the email we get.  Here's an example of a greatly shortened case study that was made into a direct mail postcard.
Have you written case studies for your company?  How do you use them?