Never be stuck again – here's 50 FREE business blog ideas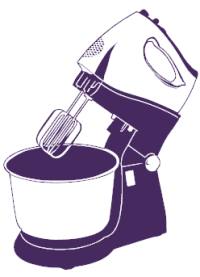 This is better than free cake.  If you are trying to come up with ideas for your business blog, I've done the work for you wirh this free report.  It's 50 Business Blog Ideas.
These are more than one-offs.  They're thought-starters: idea-generators you can  come back to again and again.  You also can use this report for much more than business blogs — use it for print and e-newsletters, trade article ideas, presentations and more.
You'll need to sign up to get the free report, but you can unsubscribe at anytime.  If you're a current subscriber, email me and I'll send you the report directly.
Sign up for the report: 50 Business Blog Ideas