How ONE trade article is worth $20K (or more)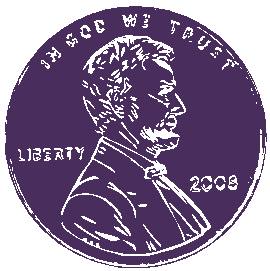 Business blogging, tweeting and social media tactics often overshadow the value of a trade print article, which can pay off BIG.  While a full-page print ad in a trade magazine can run you upwards of $6,000, getting an article about your business in a trade magazine is worth at least worth 3 times that.  Here's an example.
The math of trade articles
I'm going to use the example of an engineering firm to demonstrate the value of getting an article into a trade publication.  The engineering firm landed a three-page story in a trade about a recent project.  The story was in a print issue, and remains online.
Cost of one, full-page, full-color print ad: $6,980
Cost of one month of a leaderboard Internet ad (a big ad across the top of the Website): $1,650
Since the article was 3 pages and was featured on the front page of the magazine's Website for a month, you could say (3 x $6,980 ) + $1,650 = $20,940.
$20,940 is conservative, and here's why
You're reaching a targeted target.  Trade magazine ads are expensive for a reason.  You pay more to reach a targeted audience than to reach a general one, most of which may skip your article.
Editorial has more credibility than advertising. People naturally think that if an article has been selected by a well respected publication, that the information is not just true, but endorsed by the publication's editors.
Articles can go into more depth. Ads have limited space.  Articles can go into depth about your business, giving readers valuable insight about the innovative ways you approach projects.
Your article helps your SEO. Since your article will be online indefinitely, it gives potential customers more opportunities to find you on the Web.  Keywords and links from the trade publication's site to yours improve your own company's search engine ranking (SER) and helps get your company found.
You can promote your business with your article. A trade article is instant content.  Highlight it on your Website, tweet it, and share it on your business blog.  Send out a summary and link in your e-newsletter, send the full article in a direct-mail piece to prospects and hand out articles at trade shows.
Mainstream reporters read trades. Business writers for mainstream publications read trade magazines in their fields.  Without pitching these reporters directly, getting an article in a trade magazine is, at the very least, a way to get in front of targeted business reporters who many want to learn more.
Valuing trade articles by using advertising rates has always been a sticky point for PR people because the math is not exactly apples-to-apples. A three-page feature and buying three pages worth of ads are very different.  However, it's at least a starting point for providing an ROI on the time and effort.
How do you value trade articles?  What's your business' experience with trade publications?