Two powerful, free SEO tools for business blogs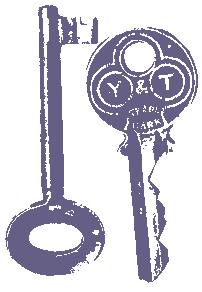 Search Engine Optimization (SEO) is critical for a business blog.  With hundreds — possibly thousands — of blogs and Web sites competing for the same audience, the words you choose as your keywords are critical to get your content to the top of the heap.  Here's a few free SEO tools that can help you analyze which keywords are the best for your SEO efforts.
Don't you love it when you connect with people who give you great advice?  The fantastic community at Brazen Careerist did just that.
I was looking to get a better handle on choosing the best keywords for Jane's business blog and another Web site I'm working on and they turned me on to two very powerful SEO tools.   When I used them together, all of a sudden I had a really clear picture of the right keywords to use.
SEO Tool #1: Traffic Travis
Traffic Travis has both a free and paid version, and if I was doing a lot of SEO work I would definitely pay for this.  Here's what the SEO tools does:
Ranks your site for the keywords you're researching (and, more specifically, which page within your site ranks best for those keywords)
Shows you which sites rank best for the keywords you're targeting
Lets you see where your competitors' pages rank for the same keywords
Shows you existing backlinks to your site, and what the anchor text is
The site is also full of clear tutorials and informative newsletters.  You get a lot for free.  You'd want to get the paid version if you were tracking more than one site consistently for SEO ranking.
SEO Tool #2:  Google search operators "intitle" and "inanchor"
This isn't software — it's simply a way to use Google to see which sites are optimizing (on purpose) for specific keywords. I was looking for keywords for a local tech park, and so did this search in Google: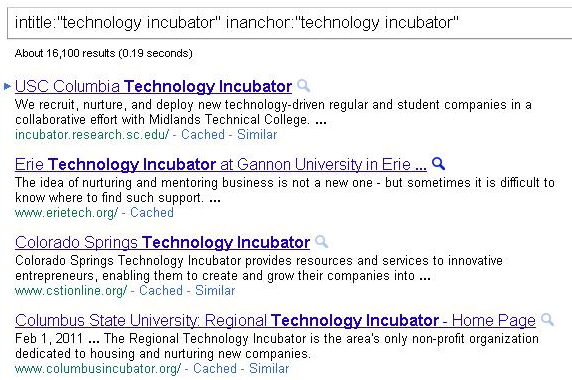 I searched Google for sites that were optimized for the keyword phrase "technology incubator," and I got results back for pages which had those words in both the title and in anchor text.  And there's a LOT of pages optimized for that phrase — about 16,000!
Now, here's an interesting one: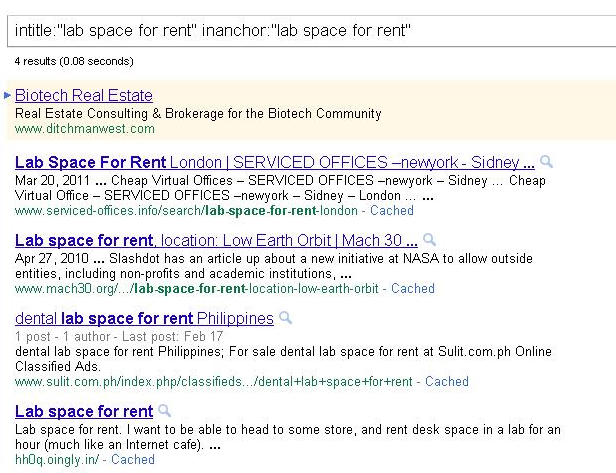 There were only FOUR results, none of them even being close to competitors, and one's from someone looking for lab space, a dental office, virtual offices, and one in SPACE.  Obviously these are not competitors.  This is a niche keyword – not a ton of searches per month, but using Google's Adwords tool, "lab space for rent" has more Adword competition than a lot of words I looked at, so this tells me that (1) very few pages are optimized for these keywords and (2) it must be lucrative. The perfect storm!
I'd love to hear how you found your keywords, and if they're helping your site gain business.