See Jane Blog Part III: How to Create a Search Engine Optimization Strategy for a Business Blog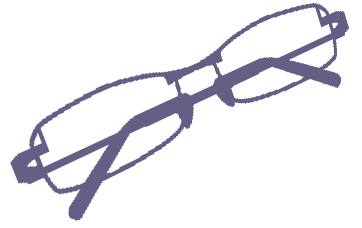 If you've been following along, you know that Jane Hamill and her company, Fashion Brain Academy, help fashion designers on the business side of things.  After tackling some business blog basics (Part II), we started to work on keyword selection and a search engine optimization strategy.
As I discussed with Jane, there are two main ways new customers find your Web site:
1)      Search engines (Google, Yahoo, Bing, etc.)
2)      Referrals from a friend/colleague: Facebook, Twitter, forwarded email, etc.)
Search engine optimization (SEO) only helps with #1: search engines.
Finding the right keywords: a balance between search volume and competition
I used Google Keywords, a free tool that shows you what search terms people type in to find what they're looking for.  Not only does it tell you how many people search for a certain phrase or keyword per month, but it tells you how much competition there is.  Here's an example.
| | | |
| --- | --- | --- |
| Keyword | Competition | Monthly Searches |
| clothing line | 0.44 | 301000 |
This data shows you that 301,000 people per month search for the term "clothing line," and the competition is "medium."  The competition number (0.44) ranges from 0.0 (no competition) to 1.0 (highly competitive).  The less competitive a keyword is, the greater your chance of gaining a foothold in that category or niche.
Here's another example:
| | | |
| --- | --- | --- |
| Keyword | Competition | Monthly Searches |
| fashion design blog | 0.07 | 880 |
Here, although there are only 880 monthly searches, the competition is really low: 0.07.  This might be a niche worth pursuing.  And 880 people a month is still a lot of people for a small business.
Finding the right keywords: trial and error
At this point, we can only guess which keywords Jane's target market (up-and-coming fashion designers) is using.  While the Google Keyword Tool gives you some great statistics, you don't know WHO is using these terms, and sometimes it's hard to determine what they're really looking for.
For example, people searching for "fashion design blog" might be looking for news and trends of top fashion designers, or they might be designers themselves looking for a blog like Jane's.
Keyword Process: 1) Choose 2) Implement 3) Tweak
Since there's some trial and error involved, here's a way to approach the process.
1)      Choose your keywords. Look a list of all possible keywords.  Choose 10-15 keywords and phrases to focus on based on a balance of competition and number of monthly searches.
2)      Implement. Go back through your Web site and blog.  See where these keywords might fit in to your existing text.  Plug these keywords in naturally, where they make sense.  Include these keywords in your meta description of each page.
Meta description
: each page of your Web site and blog can have a meta description.  The reader doesn't see this on your Web site, but it is the text picked up and shown by search engines.  If you don't have any meta descriptions, Google picks up whatever text it wants to from your site.  If you do have meta descriptions, you can control what readers see in search engines, and design this text to be as enticing and relevant as possible. It should be 150 characters or less and include your keywords.
3)      Tweak. We will continue to use Google Analytics to see how people are coming to Jane's site, who stays, and who leaves. When we started, a very small percentage had found her page via search engines.
Using real-life experience to choose keywords
I plugged a long list of keywords into the Google keyword tool to check a wide range of possibilities. Jane's experience in her field, though, was invaluable in choosing these keywords. Because she also teaches fashion business classes, she came up with THE keyword phrase we are going to focus on, and it was one that she and her students use all the time. After looking it up, it had a very low competition number and a huge number of monthly searches.
Using the Keywords in all Communications
Once we determined the keywords, I started to go back through the blog and plugged them in where they fit naturally. If possible, I put the keywords in post titles, used them within the first paragraph, and made them into anchor text.
Anchor text:
Text that is hyperlinked to something else.  For example: if

tips for fashion designers

hyperlinks to Jane's report "101 tips for fashion designers" instead of just being plain text, search engines pay more attention to that phrase.
I also made sure that we added our keywords to:
YouTube video titles and descriptions
Facebook & Twitter Posts
Articles and guest posts we submit to other sites
After the Keyword Strategy
Coming up in See Jane Blog Part IV…promoting the blog via article marketing and social media.
What else would you do to help Jane's search engine rankings?
And, if you missed the first few editions…
Part I: Meet My Business Blog Guinea Pig