Stuck? 10 thought starters to generate great business blog ideas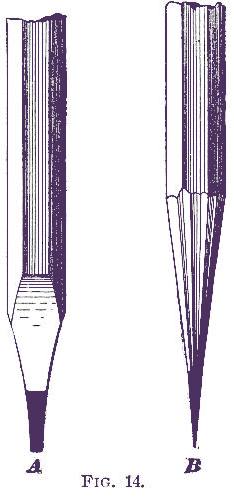 "What do I write about?" I hear this question a lot from people who are trying to maintain a business blog.   Here's some tactics to get your thoughts flowing and help generate a few ideas.
Maybe you haven't written anything anything your business blog for a while because you don't know what to write about.  You're thinking, What will appeal to my customers?  What's new?   What's going to keep people coming back, raise my search engine ranking, and most importantly: what's going to get people to buy what I am selling?
I generate business blog post and story ideas for clients by asking questions and doing research about topics that will get their message across to their targets.  If we were having a meeting, here's what we'd talk about to come up with a strong working list of ideas:
1. You are an expert. What do you know that your customers don't (that will HELP them)?
One of the main goals of a business blog is to establish your expertise.  If you're a kitchen designer, what are the best examples you've seen of maximizing kitchen space?   If you make humidifiers, how should customers figure out which model to get? Think about what you're best at, and demonstrate your expertise in a blog post that's relevant to your customers.
For a great example of how someone has established his expertise, read this business blog case study about Paul Anater.
Note of caution: if you're an expert in humidifiers, don't tell people how you make them.  In other words, don't explain the features, or the process.  Explain the benefits of how you can help your customers.  It's about them.
2. I have strong opinions about X
People like strong opinions!  For example, I work with a B2B engineering firm, and we were discussing "green" lighting options when one of the engineers said, "I hate LEDs."  Whaaaa??  But it turned out to be a great (and easy) story to pitch to an engineering magazine, "Why I hate LEDs."  Of course, the article explained why and gave better, green alternatives. Strong opinions also demonstrate your expertise (see #1).
3. Customer insights
Ask yourself: what do I know about consumers that might be interesting to my clients?  I work with a B2B company that helps food manufacturers develop new products and ideas.  The owner told me that she's seen a massive shift from consumers buying cookbooks to searching the Web for recipes instead, and that it was actually possible to create recipes for clients that would get picked more than others.
Light bulbs went off for me.  The blog post topic: Is your food brand ready for the Internet-recipe-searching customer?
4. What's difficult for your customers?  What's their PAIN?
Get into your customer's brain and see what makes them mad, or frustrated, or bummed.  Jane talked to a clothing designer who told her that she had contacted 100 stores to sell her line, and only heard back from four.  This lead to video blog post about the RIGHT way to sell your clothing line to boutiques.
5. I have a personal story that will illuminate a common problem; "My biggest mistake," or "My a-ha moment"
Telling your readers a story about how you've made a mistake will (1) make you seem real and (2) show customers why they should trust you.  It makes people fee like you understand them and what they're going through; that you're not giving off-the-cuff advice.  And people buy from and hire people they like and know.  Entrepreneur Erica Douglass does this in a post where she describes how she thought that one single contact was going to launch her career — when he didn't, she wrote about how she handled it.
6. Do a product review
Don't review competing products to your own, but review products that are complementary to your blog/service and that will be interesting to your customers.  I recently found a site searching for a specific skincare product.  The blog author, a dermatologist-in-training, had some great reviews! One smart thing that she did was mention the product name and link to the product throughout her post – her site it turned up #2 in my Google search, right after the manufacturer's site.
Product reviews are obviously easy for something like an interior designer's business blog; customers always love knowing the latest and greatest.  Business advisors could review software, time management books, etc.  Getting the idea?
7. Highlight someone prominent in your industry/good/bad examples
Do you like what someone else is doing in your field?  It's OK to mention that person, good or bad.  A healthcare nonprofit I work with often mentions other organizations that are working towards the same mission, and it turns out win-win for everyone.   You like me?  I like you. You like that I like you?  I like that you like that I like you…etc.  Thank them on Twitter, they'll thank you back.
As a Penelope Trunk fan, I love how she is not afraid to rip on other prominent bloggers.  Her post about how she hates Tim Ferris generates 1,000 hits to her blog a day (granted, she's well known and has 60,000 subscribers, but you see how effective this can be).
I reviewed Paul Anater's blog and got a huge spike in readership after he Tweeted a link to my post.
8. Talk money – how can they make more?  What did you do?  Get real.
I love this post from Carol Tice. "How One Query Letter Got $6,000 in Assignments." It's aspirational to her readers.  It's real…it's not a million dollars, it's an imaginable dollar amount.  And the post itself is practical.  She tells her readers exactly how she did it and includes the actual text of the letter she wrote that netted her the big assignment. Will this keep readers coming back? Absolutely.  Everyone wants to know how to make more money!
9. Look up conference titles in your industry
This was a recent suggestion of John Jantsh of Duct Tape Marketing, and I thought it was brilliant.  Research conferences in your industry, and see what kinds of things people are presenting in those conferences.  Then write on those subjects — why re-invent the wheel?  The conference topics have already been identified as something that people want to hear about, so see if there's any topics that you can write about.
10. Riff off a timely, popular industry news issue
OK, so maybe too many blog posts have riffed off of Tiger Mom (in this Get Rich Slowly blog post many of the commenters mention they're sick of the subject), but if there's a relevant trend in your industry, or something you just read in either a trade magazine or regular newspaper, write about what you think!
If you're in healthcare, you could write a quick reaction to the State of the Union address.  If you're in food, write about ideas to use your product as a perfect Superbowl snack (or breakfast…or after game meal….whatever!).  If you make scarves, do a custom tutorial on the warmest way to wear your scarf outside – maybe video.
Go through the above list and start thinking of quick headline and summaries.   They don't have to be perfect – you're just thinking of topics and can refine them later.  It doesn't matter if you can think of 10 ideas about your expertise but none about your mistakes.  At this point, no ideas are bad and the more the better.
Let the ideas sit, and then later winnow them down, consolidate them or break them apart if the blog post seems like it could be more like a book — maybe you'll get two blog posts, or even a series out of just one idea.
Still stuck for ideas?
Download this report with 50 free business blog ideas!