What you should know about article marketing – and will it help your blog?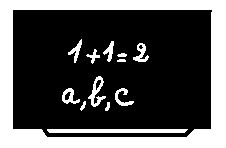 Article marketing is an effective way for you to get more traffic to your blog by increasing links to your site on the Web.  How does it work – and do you need to do it?
What is article marketing?
Article marketing is a method to get articles that you've written posted and re-posted on all kinds of Web sites that are looking for free content.  The more articles that get picked up by other sites, the more links you gain to your blog, and the easier it gets for people to find your blog in a search engine.
It works like this:
As an expert in a business niche, you write and submit useful articles to online article directories.
Other Web sites need content.  They grab useful content from the online article directories, including your articles.
Your blog's link is permanently attached to your article (this is called the "resource box"), gaining you a new link and a way for people to find your blog every time your article is published by another site.
Every time your article is posted, you build another link.  Search engines, like Google, like Web sites that have a lot of links pointing to it.  It moves your blog higher in search engine rankings, making it easier for people to find you.
Voila!
What are some online article directories – and are they free?
If you're willing to do the work, it's free to do this.  There are a lot of services you can pay to write and submit your articles, but I can't find too many reviews of how effective these services are.
This is a list of general directories I got from Josh Garcia, an internet marketer:
Ezine Articles (many bloggers list this as their #1 choice, even though it looks really low-tech)
There are many, many more.  Just do a search for "article directory."
How does the process work?
Sign up with one (or more) of the free article directories.
Some have an article limit  – they may let you submit 10 articles total, and then they track  if and how those articles are picked up by other Web sites.
If you have a good track record, you get upgraded and can submit more articles.
Article marketing tips
Don't lift and re-purpose posts directly from your blog.  Search engines (ahem, Google) don't like duplicate content — it would be too easy for spammers to spray their information all over the Web.  Edit your information, even just slightly, and submit.
If you tend to write long blog posts – great! You now have 2 or more ezine articles.  They should be short: 250 – 500 words.
Know your keywords.  Write your useful content, and then go over it to see if you've used the keywords you want to get ranked for.
Include links. Carefully review the directory's rules and guidelines for posting your blog URL in the resource box as well as using links and anchor text within your article.
Article marketing vs. social media, guest posting, etc.
The main purpose of article marketing: to raise the number of links you have on the Web so you are more easily found by search engines.  Secondarily, it will position you as an expert in your field.
What article marketing won't get you is that trust factor – anyone can write and submit these.  Recommendations from colleagues, interactions in social media circles, guest posts on trusted blogs and articles from traditional PR will increase your trust and credibility more than this method.
And, of course, you still need your blog to achieve the basics: provide useful information and is make it easily shareable.
The bottom line: is article marketing worth it?
It's worth a try, especially if you have a niche that has low keyword competition.  I have a client right now and I'm itching to try it.  I'll report back on the progress.