Two more smart ways to promote your business blog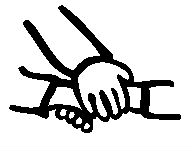 I just posted on article marketing — but wanted to pass along two of instructive recent posts that had more smart ways to promote your blog, one by getting more backlinks and the other by using StumbleUpon.
Great video on backlinks
Once you've found your niche for  your business blog, wouldn't it be nice if people typed your keywords in Google and your Web site turned up at the top of the list?  Building up backlinks that include your keyword and link to your site helps push your rank up higher.
Backlinks are simply links that point to your site from other sites.  The more targeted the links (i.e., the links use your keywords) and the more popular THOSE sites are, and the more backlinks you get, and the higher your page ranks.  This is also known as improving your search engine ranking, or SER.
John Hoff of WP Blog Host explains his method in a 20-minute video tutorial on getting backlinks that is totally worth watching.  He uses Ezine Articles, which most bloggers seem to recommend, as well as submitting articles to Squidoo and HubPages.  If you are an "expert," you can build a real library of articles on these Web sites, and increase your backlinks while you establish your expertise.
StumbleUpon
Danny Brown, of By Bloggers, For Bloggers, writes that StumbleUpon is underrated for its ability to increase blog traffic.  It's another social bookmarking site — like Digg or Delicious.  When you bookmark sites on StumbleUpon, you can manage your favorite sites from any computer.  The social part: your booksmarks are public.  If people follow you, they can see what you like.  If a whole bunch of people like the same article/blog post/etc., that site moves up the rankings on StumbleUpon.
(It's also one of those "social sharing" buttons you can put at the end of each post that looks like this:)
The big idea: Danny just became part of a group of online friends that all promote each other's sites and links.  If a group of about 50 people all agree to share bookmarks and links, everyone's getting the benefit, and he's seen it work.  It's a great idea.  Check out the details in his article.  I'm off to start my group right now.
Thanks John & Danny for a couple of great ideas!