Roundup: Best advice for business blogs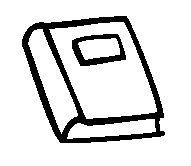 Here's a roundup of my favorite advice for business blogs.  Some have how-to's for making business blogs more effective, and others have essential backup/statistics about how business blogs help increase Web traffic (in case you need to sell the idea to a boss/investor/etc.)  I couldn'tve said it better.
Five reasons why corporate blogs fail by Tom Johansmeyer at Technorati. There's many reasons why your business blog might not be working.  This article examines some of the reasons your blog might not be working, and how to fix it.   Well-written  business blogs increase Web traffic.
Companies that blog more have more consistent sales by Roshni Michandani at Hubspot.com. This report on a survey by Hubspot of 230 businesses shows that the more companies blogged, the more likely they were to obtain a customer that way.
How to build a successful business with a small audience by Jonathan Mead at Copyblogger.  I like this article because it focuses on targeting — you don't need a million people to see your blog if most are going to take a quick glance and move on.  You need to attract your target market. Jonathan includes several examples.
How to blog world series part 2 by the Blog Tyrant.  I paraphrased the title which is really long, but this is an incredibly useful, in-depth article about how to promote your site via social media.  It won't happen overnight; this kind of promotion is based on building relationships.  I consistently refer back to this post (and others on Blog Tyrant) for practical advice, tools, plugins, etc.
Corporate blog success starts and ends with business metrics by Jason Falls at Social Media Explorer.  I can't remember how I found this post, but keep coming back to it.  It centers around a case study  of Aprilaire, a company that has an extremely boring blog with hardly any interaction or comments.  But it's successful, and here's why.
Happy reading!