Erika Gimbel, Chicago Freelance Writer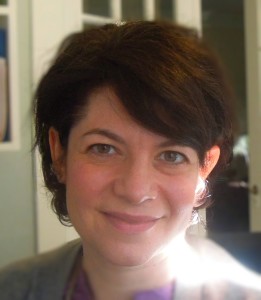 I'm a Chicago freelance writer who is passionate about writing for businesses.
I've been writing for corporations for more than 15 years. The types of writing I do:
Ghostwriting B2B and consumer articles
Consumer and patient education articles
E-learning courses, corporate training materials, e-zines
Thought leadership articles
Reports, white papers and case studies
SEO-friendly website copy, blog posts
Brochures, product sheets, marketing materials
Corporate newsletters
Presentations (branding, strategy, new business)
Scripts for video, audio and events
Press releases, media training materials, PR plans
I've worked on integrated marketing teams for more than a decade. I know the right questions to ask you about your market, targeting, and goals. This ensures that the writing you get from me is focused and effective.
Getting an MBA helped me fill in my knowledge gaps in finance, analytics, and operations. It helped me see beyond marketing to understand better how all facets of a business need to work in sync for a company to be successful.
Clients I've worked with, Chicago, national and international:
ABN AMRO/LaSalle Banks
Alain Locke Initiative (education nonprofit)
Alfa Laval (industrial products, Sweden)
American Brain Tumor Association
Apartments.com
Astellas
Baxter
Campbell Alliance/Pharmaceutical Institute
Gateway Asset Management
Genentech
Glaxo SmithKline (GSK)
Globys (big data analytics)
Golub & Co. (commercial real estate)
KS&R (global market research firm)
Lettuce Entertain You Restaurants
Matrix Integration (B2B IT services)
McGuire Engineers
Microsoft Corp.
Navteq/Nokia
Pathways Awareness (health nonprofit)
Pearson Knowledge Technologies (educational software)
RealView (B2B software)
UK Trade &Investment (UKTI)
University Technology Park at IIT
Veritas Health (spine-health.com)
XaviX (consumer video game, Japan)
zSpace (virtual reality technology)
Industries I've worked with:
Health/Pharmaceutical
Engineering
Consumer packaged goods
Industrial equipment
Food/restaurant
Education and youth
Technology/software, B2B and B2C
Technology/gaming
Financial services
Retail/catalog
Association/not-for-profit
Consulting services
Follow @finepointwriter (me!) on Twitter
Contact me to learn more.